We will not be able to offer in-town shuttle Friday after school.

We are going to go ahead and move our senior citizen Christmas dinner that was scheduled for tomorrow (Wednesday, 12-14) to Thursday, 12-15. Right now we plan to have school tomorrowand run our regular late start Wednesday schedule

Due to the forecast calling for snow starting this morning through the day and blizzard like conditions we will be cancelling school today

We are having trouble with our in town shuttle bus and will not be able to run it after school today. We apologize, please contact the school as we will keep the students until you can come pick them up

Revised Topside Boys Bracket. Goodland boys will play Lakin instead of Ulysses. This is the only change to the bracket. Girls did not change.

Great start to the season for our Middle School Scholars Bowl!! 1st place at Atwood!! Keep it up Cowboys and Cowgirls!!!!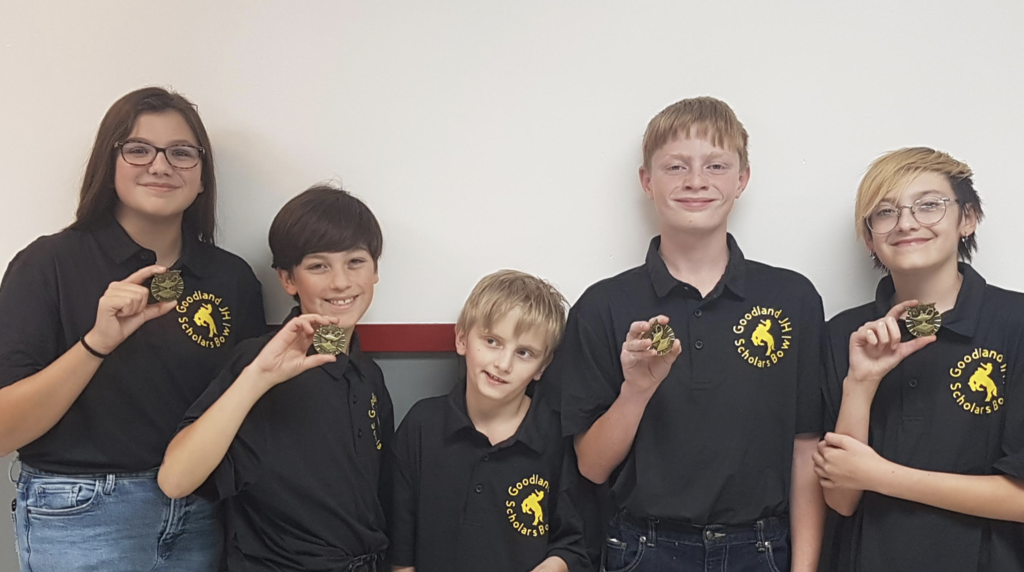 Wiffleball Information: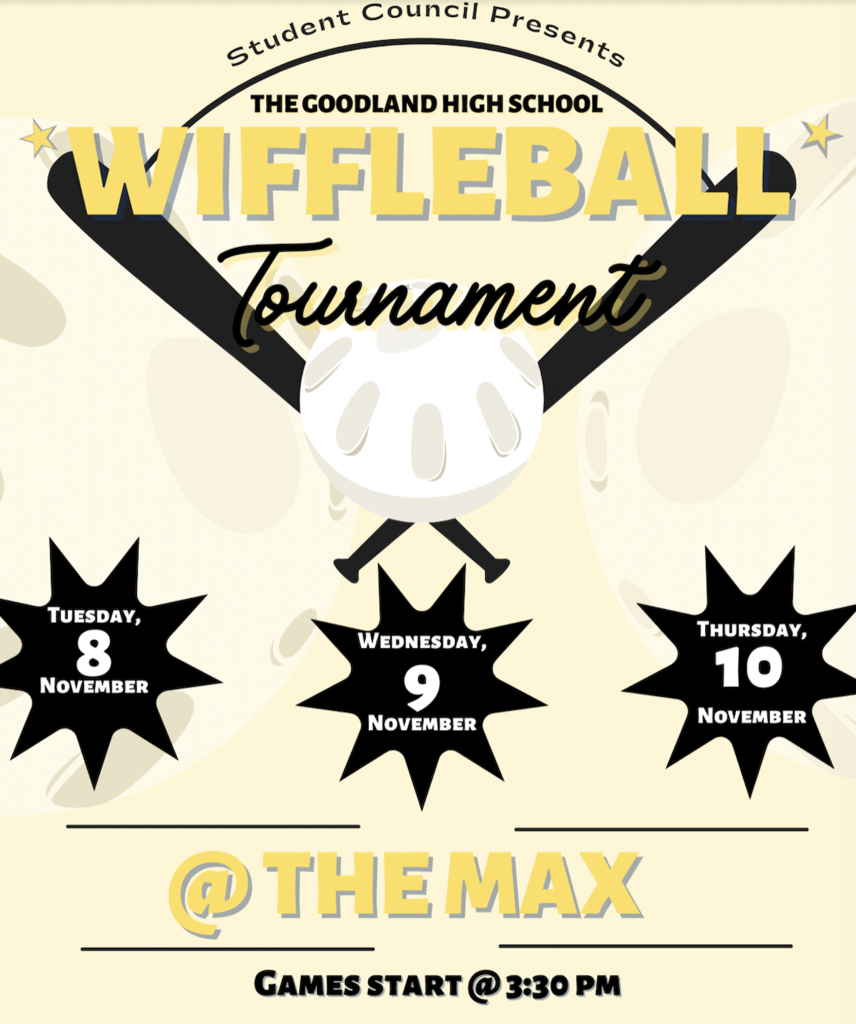 Appreciated our GHS girls golf team swinging by our BOE meeting last night so we could recognize their State Tournament accomplishments. #ghspride #ghscowgirls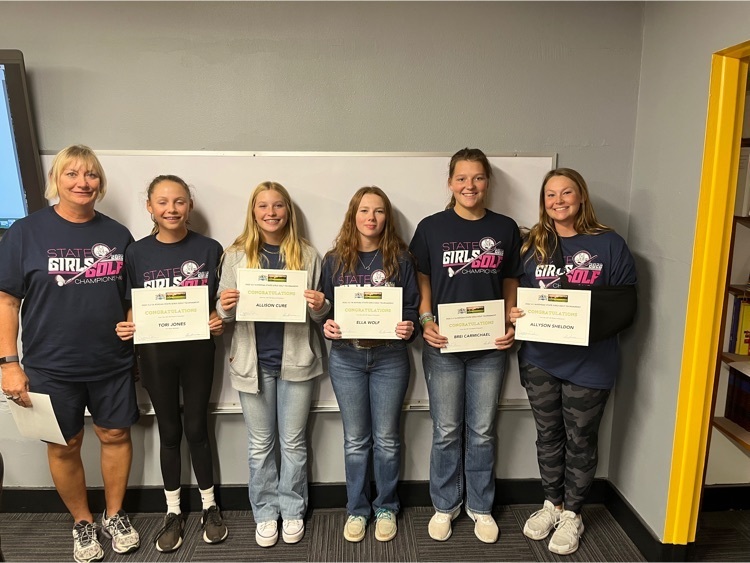 The Sherman County Health Department will be hosting a flu shot clinic at our district on November 2nd. If you would like you child to participate please pick up a consent form in the front office. Forms may also be found on the Sherman County Health Department website.

Congrats to our GHS COWGIRL volleyball team on qualifying for the state tournament for the 3rd consecutive year. #ghscowgirls #ghspride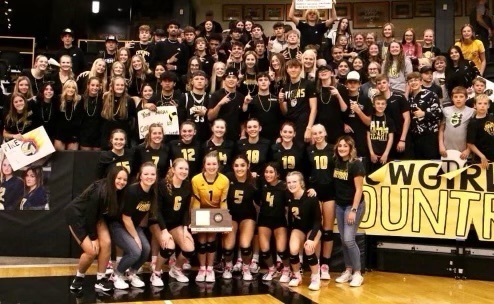 Ali Sheldon and Tori Jones moved in to day two at the KSHSAA state golf tournament!!

Cowboy Information for the week of 10-17/10-22. Have a great week Cowboys & Cowgirls!!!

Schedule for tomorrow in Ulysses for the GWAC Volleyball Tournament:

Enjoyed the opportunity today at our Kiwanis meeting to listen to 2019 GHS alum Chris Berls talk about his experiences in the Marines. An awesome young man serving our country and making Goodland proud. #service #ghscowboy #special


Th following JH Volleyball teams will be playing in Ulysses on Saturday. We ill depart from the Max at 5:15. Location of Play- Ulysses High School 501 N. McCall St. 7A- Auxiliary Gym South Court 7B- Auxiliary Gym North Court 8A- Main Gym East Court Bracket/Results Link

No afternoon shuttle bus today, Friday Sept. 2, due to lack of available bus drivers.

Meet Alec May: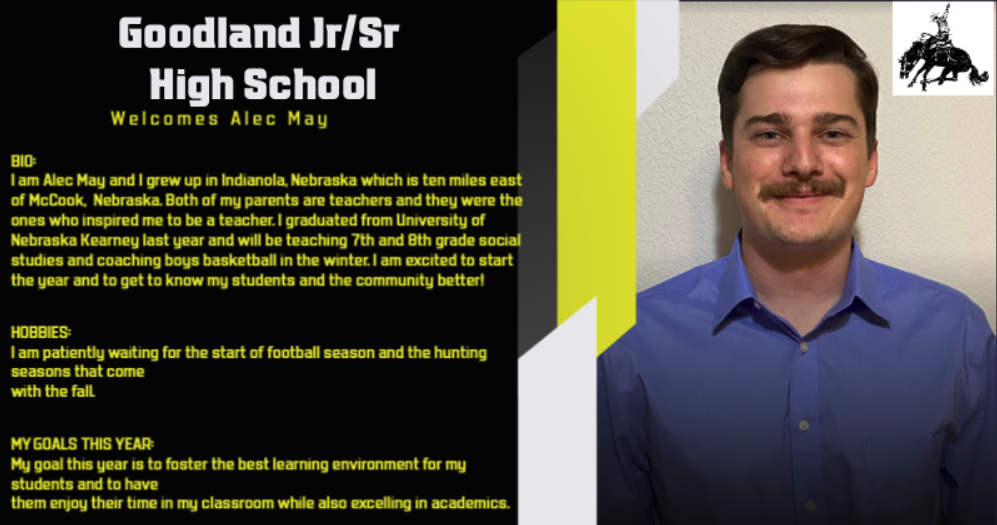 The Black and Gold booster club will have their first meeting of the year tonight in the HS Library at 6:00. We are actively seeking new members to assist with our mission of supporting GHS students. Please consider joining our group as we support all activities.

After 27 years of doing this, there is still just something magical about the first day of school. Excitement, energy, and kids. Life is good! Let's go USD 352!! #firstday #cowboys&cowgirls #awesomestaff #greatkids