News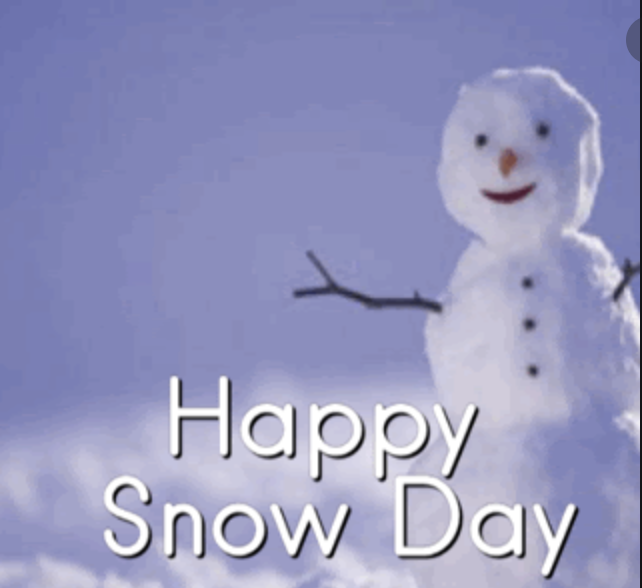 Due to the weather forecast of more snow still coming throughout the day, we will not have school today. NO SCHOOL - January 25, 2021.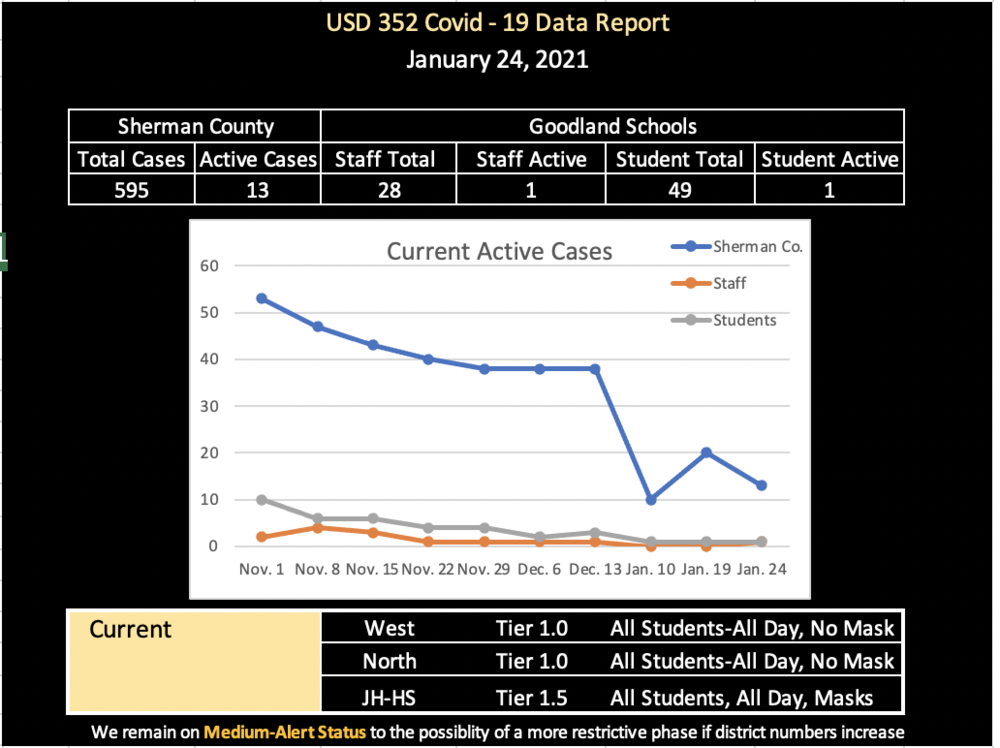 The graph depicts the data related to Sherman County and USD 352 School district in regards to COVID-19 cases. Currently Sherman County has had 595 total cases with 13...
Here are the COVID-19 numbers as we enter the week of Jan. 18th. We have seen an increase in the community numbers from last week with current active cases in the...
SEE ALL NEWS
LIVE FEED

Bill Biermann
about 4 hours ago
NO SCHOOL today - Have a great snow day!


Bill Biermann
22 days ago
We are excited to welcome students back on Monday, January 4th for school. Although the Sherman County active positive cases has dropped to 11, and we have no active positive cases in any of our buildings as we start school; we think it is still sound policy for us to remain in mask at this time until we see the impact of the Christmas Holiday. ​
All buildings will be on Tier 1.5 for the week of January 4th.

Bill Biermann
22 days ago
With the unfortunate passing of long-time 3rd grade teacher Tara Mull, we will not have school on Wednesday, January 6th, so that the our school family can honor her life and career; and that staff and students can do so as well.

Marty Lehman
about 1 month ago
The link to the band concert for tonight:
SEE ALL POSTS