The Sherman County Health Department will be hosting a flu shot clinic at our district on Tuesday, November 2nd. If you would like you child to participate please pick up a consent form in the front office. Forms may also be found on the Sherman County Health Department website.

The HS Football Game vs. Andale at Andale has been moved up an hour to 5:00 Mountain Time.

Cowboy Information for the week of 10-24/10-30. Have a great week Cowboys and Cowgirls.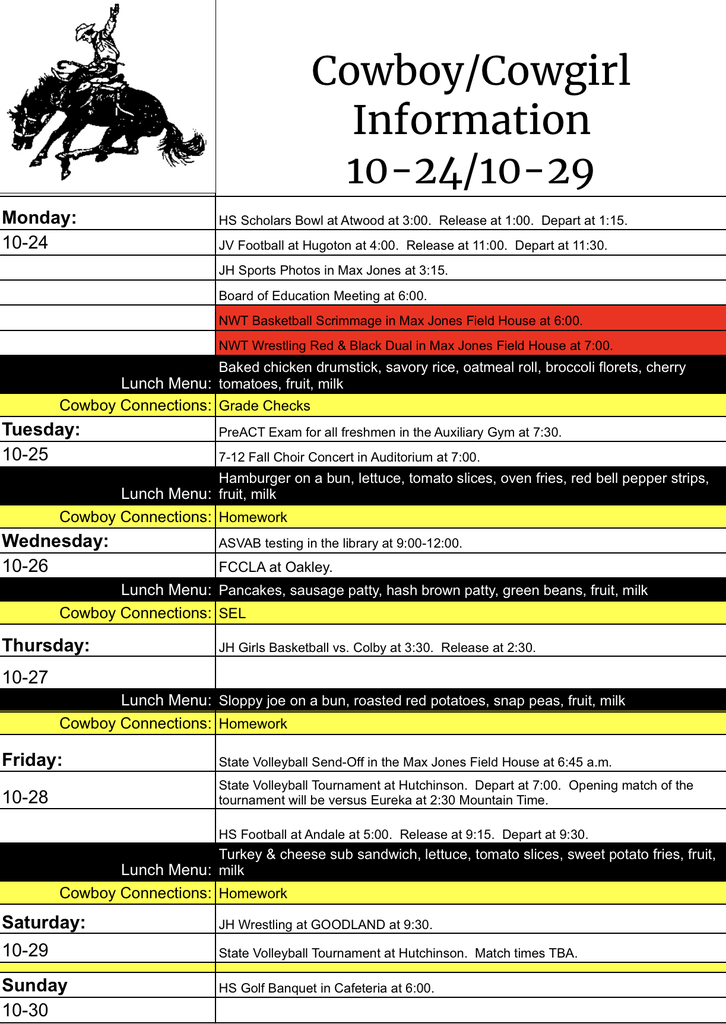 Pool Play Schedule for Friday at the State Volleyball tournament ion Hutchinson. All times on this schedule are in Central Time.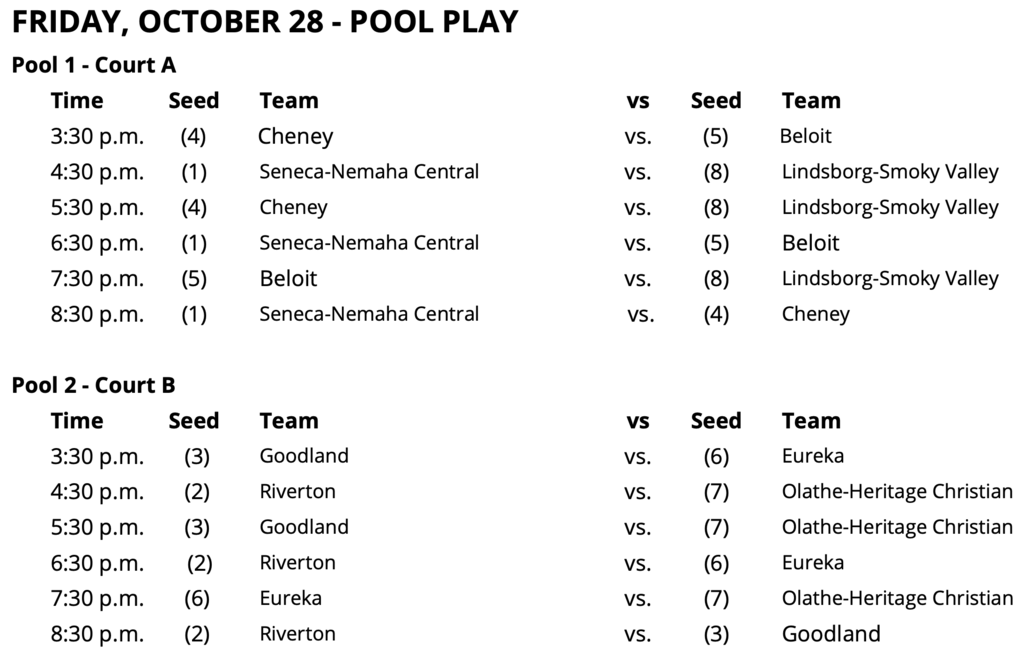 Seedings for the State Volleyball Tournament to be held in Hutchinson beginning on Friday:

Congratulations to the 60+ students who were inducted into JAG-K last night! A a great program with some fantastic student leaders.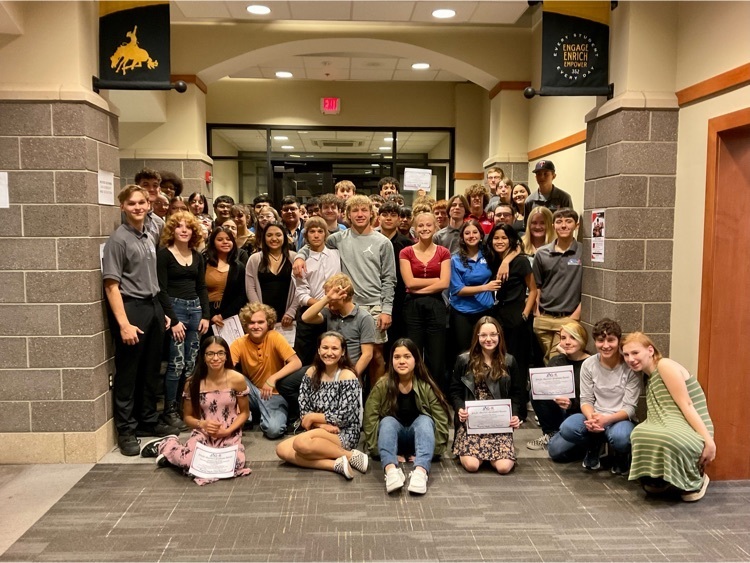 Come out and support our music program next Tuesday the 25th: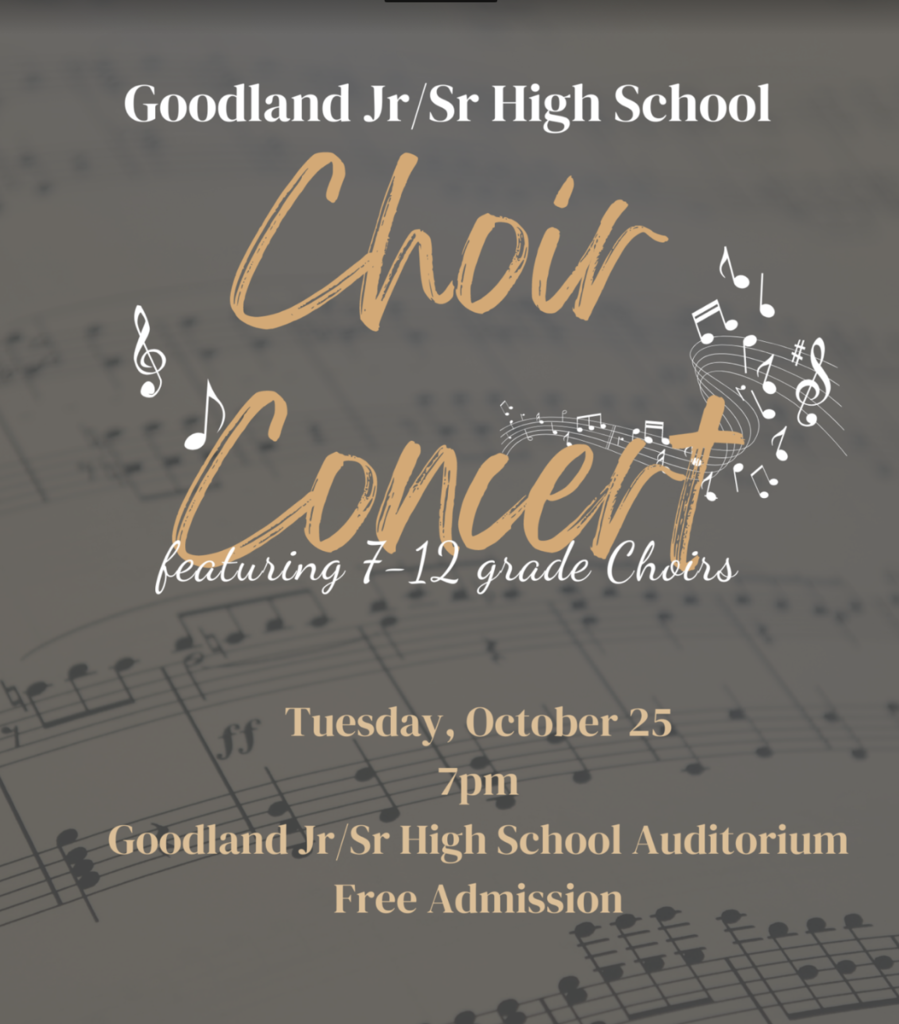 JH Sports Photo Ordering Information:

Senior Night: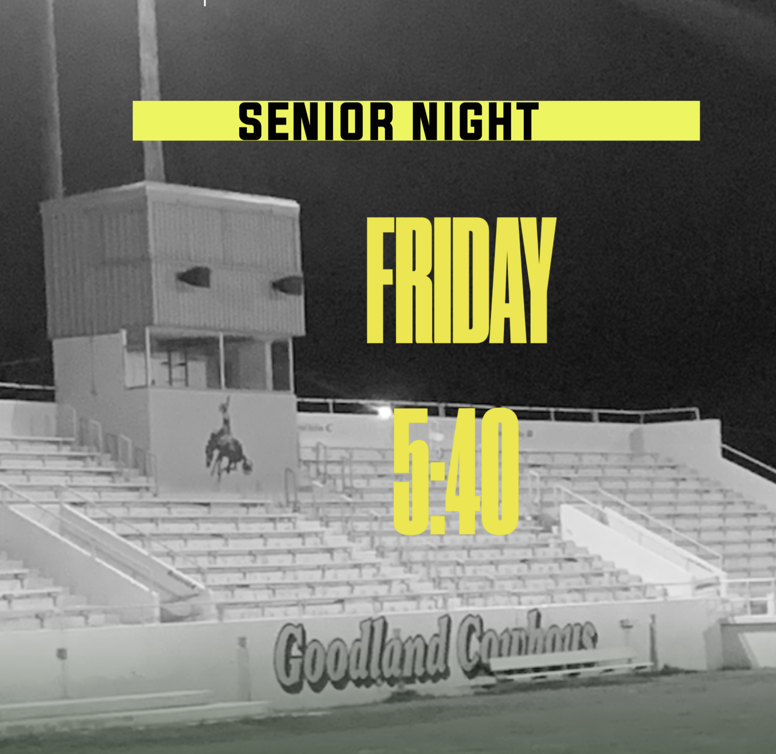 Pink Out: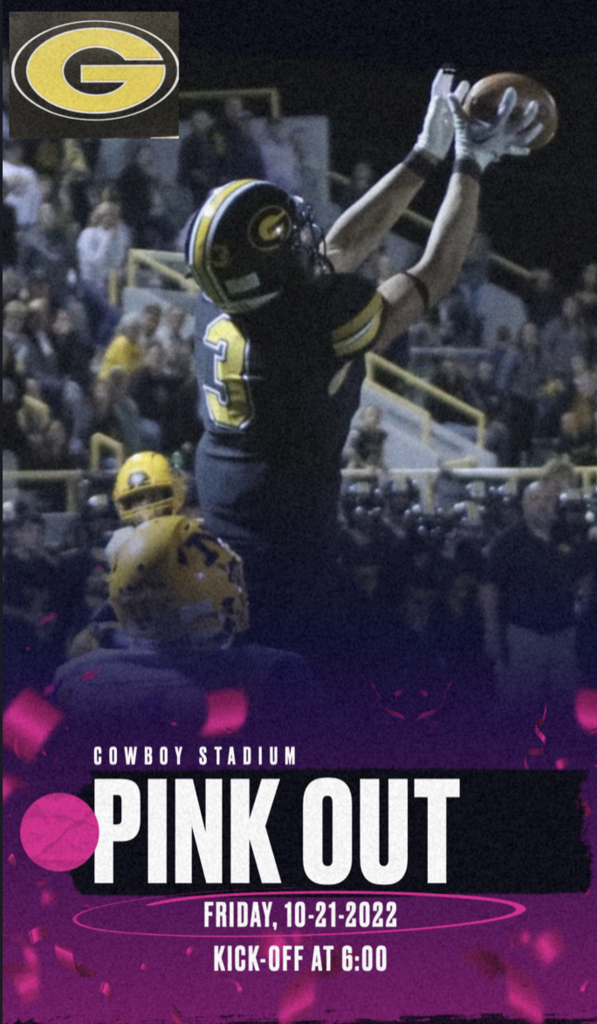 Sub-State Volleyball Bracket released:


Allyson Sheldon finishes her high school career tied for 29th in the 1-2-3A state golf tournament in Hutchinson. Congratulations Allyson!!!

Congratulations to freshman Tori Jones finishing 16th overall in the state of Kansas at State Golf. Also, the highest placing freshman in the field! Congratulations Tori!!

Fall Clean-Up:

Goodland went 6-0 in the GWAC Volleyball tournament to clinch their 3rd straight GWAC Championship. Congratulations Cowgirls!!!!

Good luck in Hutchinson ladies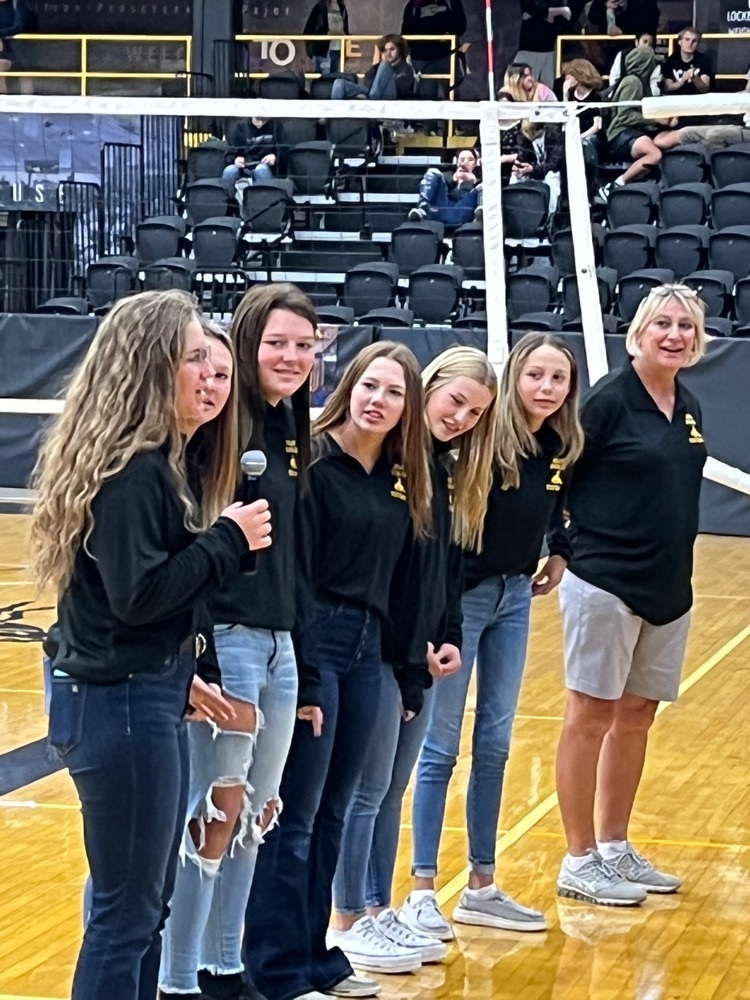 Our girls don't leave until Saturday morning. However, with no school tomorrow and them leaving early Saturday, they wanted their send-off today. Please come wish them well at 11:20 at the Max!!!

GO COWGIRLS!!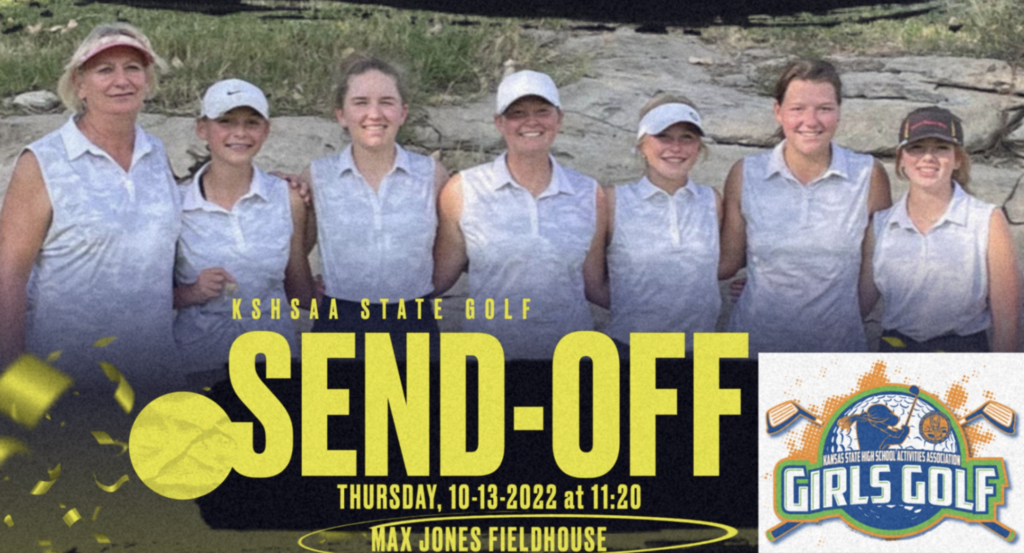 Schedule for tonight at Goodland:


Congratulations to the Goodland Cowgirls!!! 3rd place in Larned at the Regional!! Heading to Hutchinson next week to compete in the 1-2-3A state tournament!!! Go Cowgirls!!!!