2021 Cross Country Schedule: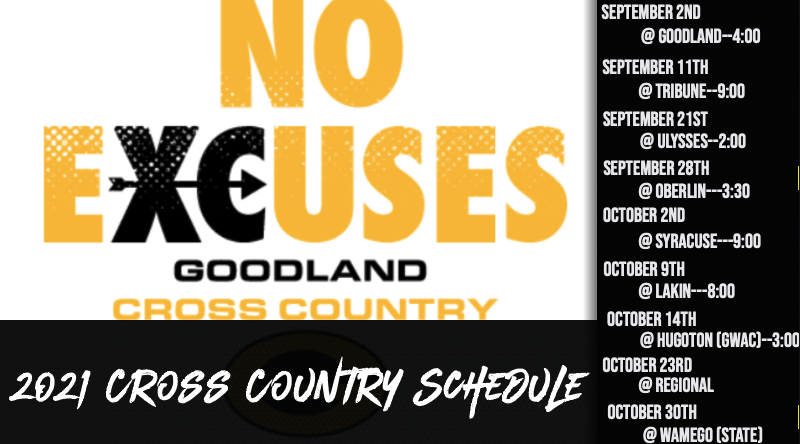 MIDDLE SCHOOL VOLLEYBALL SCHEDULE:

Cowgirl 2021 Golf Schedule:

Cowgirl Tennis 2021 Schedule: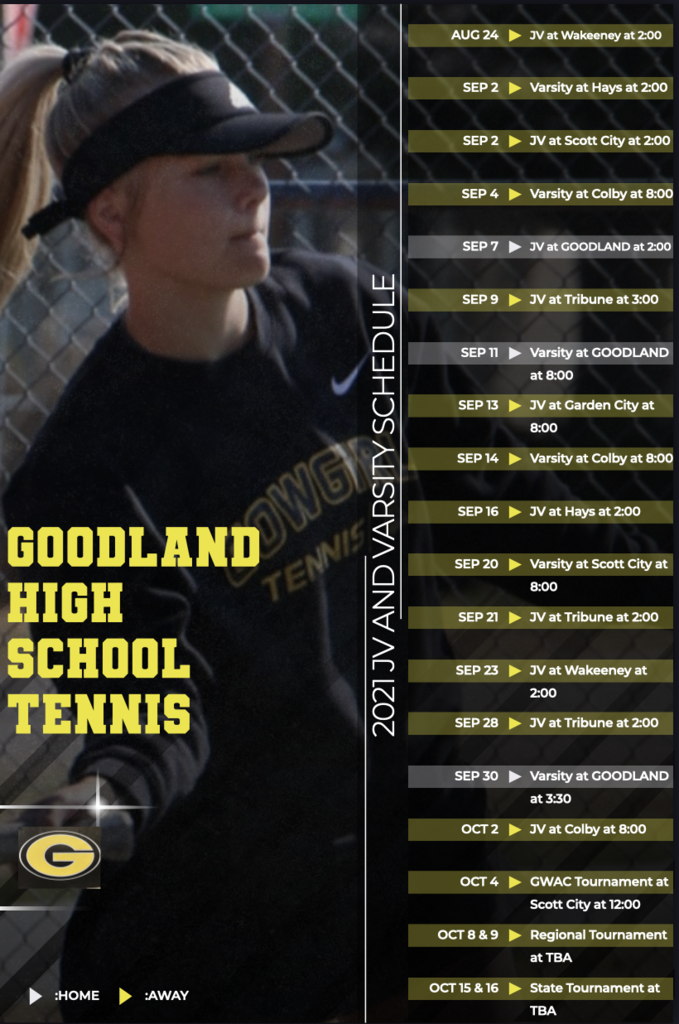 High School JV Volleyball Schedule

Varsity Volleyball 2021 schedule:

2021 Goodland varsity football schedule. Lets go COWBOYS!!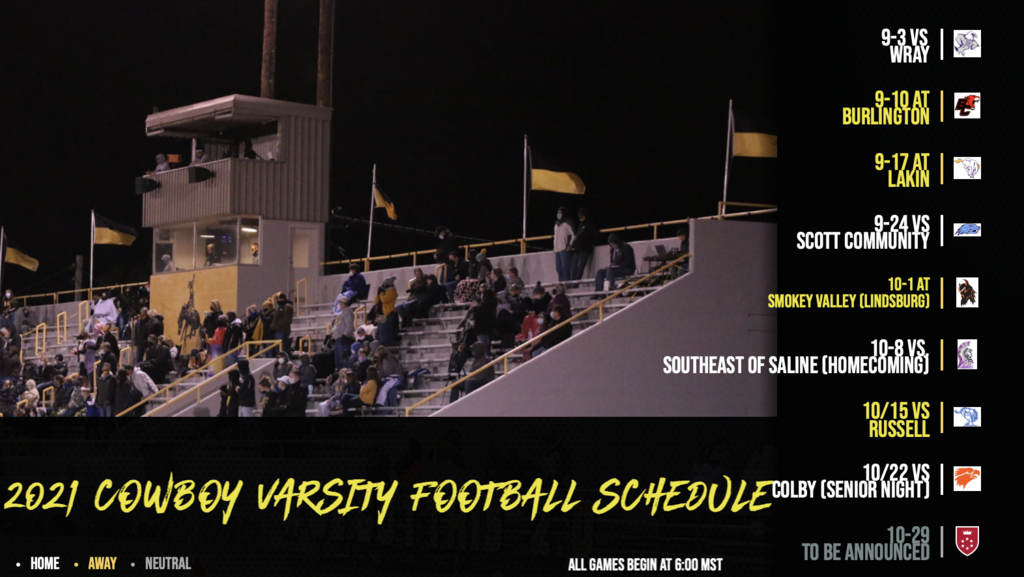 Physical Information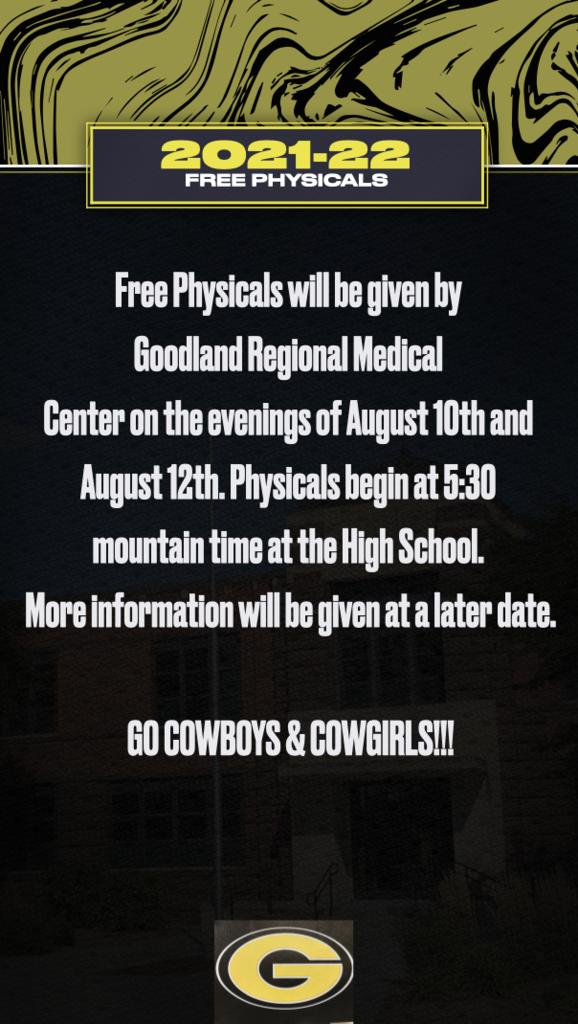 Games and matches being played during the school year will be won in the month of July. Lets get back at it Cowboys & Cowgirls!!!!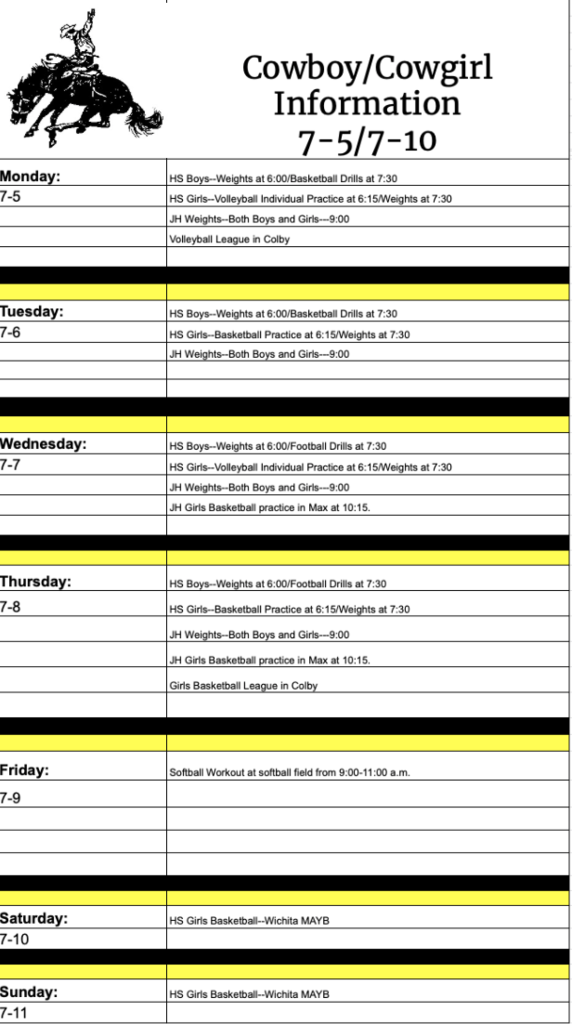 Cowboy Information for the week of 6-21/6-26.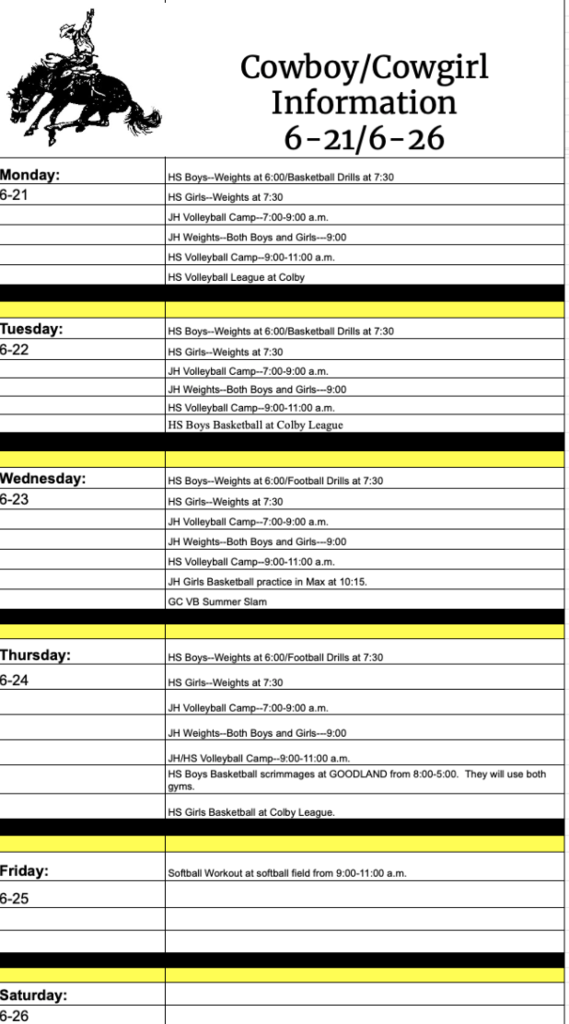 Cowboy Information for the week of 6-6/6-12.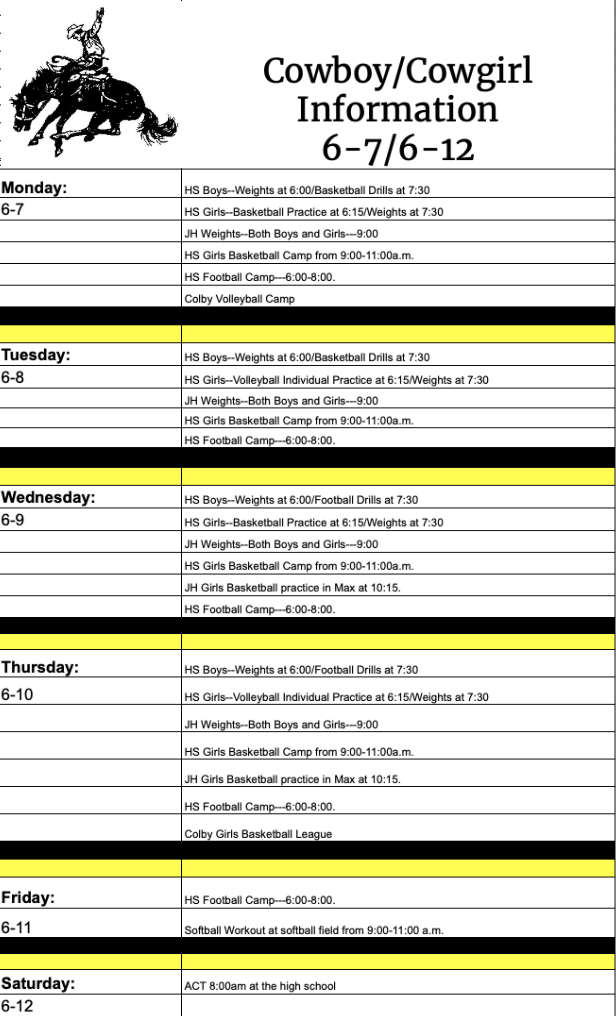 Congratulations to freshman Cole Linton. A great future is ahead!!

With everything going on this summer, we thought we would continue to share Cowboy Information to help keep everyone informed. Expect it to be published every Sunday evening. Lets get better this summer Cowboys and Cowgirls!!



Some Information if you plan on supporting our kids in Wichita this Friday.




Five track athletes are heading to Wichita next week: Jackson Daise--Triple Jump Leyton Cure-- Javelin, 110 meter hurdles, & 300 meter hurdles Lindsey Cure--100 meter hurdles & 300 meter hurdles Mason Murray- 110 meter hurdles Mikayla Biermann-- 2 mile