Good Morning! Sherman Co. Early Childhood center will not be in session today, Tuesday, January 25th due to weather. Stay in and Stay safe!

Good Afternoon SCECC family! Just a couple quick reminders: School lets out at 12:30pm for all classes tomorrow, Thursday, Jan. 13th, even our full day classrooms, due to staff attending the service for Ms. ReNae's dad tomorrow afternoon. Also, No school on Monday, Jan. 17th, due to a teacher inservice.

Happy Thanksgiving SCECC family! We are so THANKFUL for you and your sweet kiddos that you send to school each day! Enduring Co-Vid has really taught us to count our blessings, and seeing our kids in school, is at the top of the list! Be Blessed Today!

Good Morning SCECC family! Just a quick reminder: Our Thanksgiving Break begins on Wednesday, November 24th-28th. When we get back, Picture Retakes are November 30th. See the attached flyer. Enjoy your break!

Good Afternoon SCECC family! An important announcement: We are cancelling school for SCECC tomorrow, November 18th. We have been battling several different viruses in the community, and now we are short staffed. We also have had several little people that haven't been able to catch a break with sickness. We're hoping that we can all take the extra day to take care of ourselves and get well! We've been in contact with other Early Childhood communities, and hear that they are battling the same thing. Our hope is to punch through this wave of sickness and get to a better place. We recognize that this is challenging for you, as well. We will be back in school on Monday and Tuesday, November 22nd and 23rd then out for Thanksgiving Break. Please don't hesitate to reach out if you have any questions: SCECC office 890.2552. Lisa's cell: 620.214.9195 /email
ldewees@nkesc.org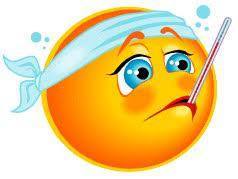 Hey SCECC Family! Here's the information on our Family event coming up this week!

Hey SCECC family! Here's a little information about School Picture Day next Thursday, October 28th!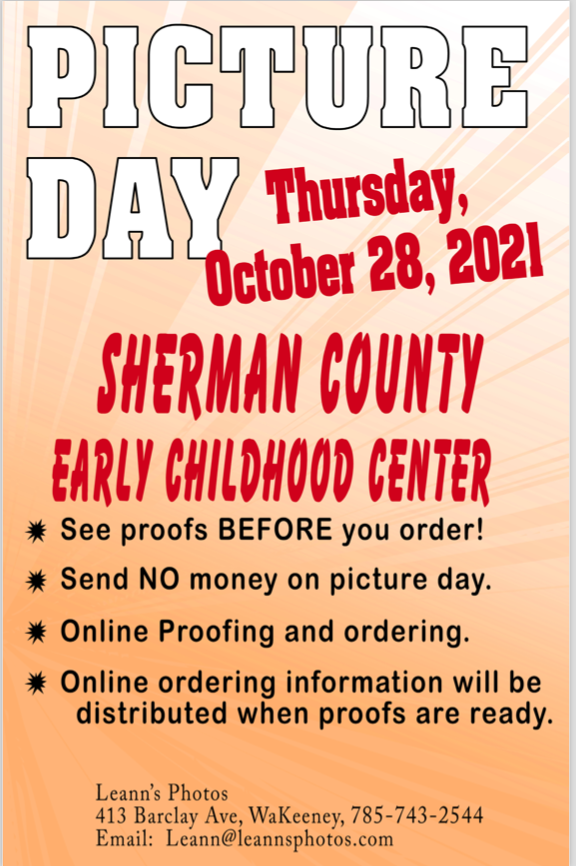 A BIG thank you to Central Plains Equipment! They donated hat and mitten sets to our preschool students! As the weather gets colder, occasionally a student needs hats and/or mittens when we go outside! Thank you so much! #golittlecowboys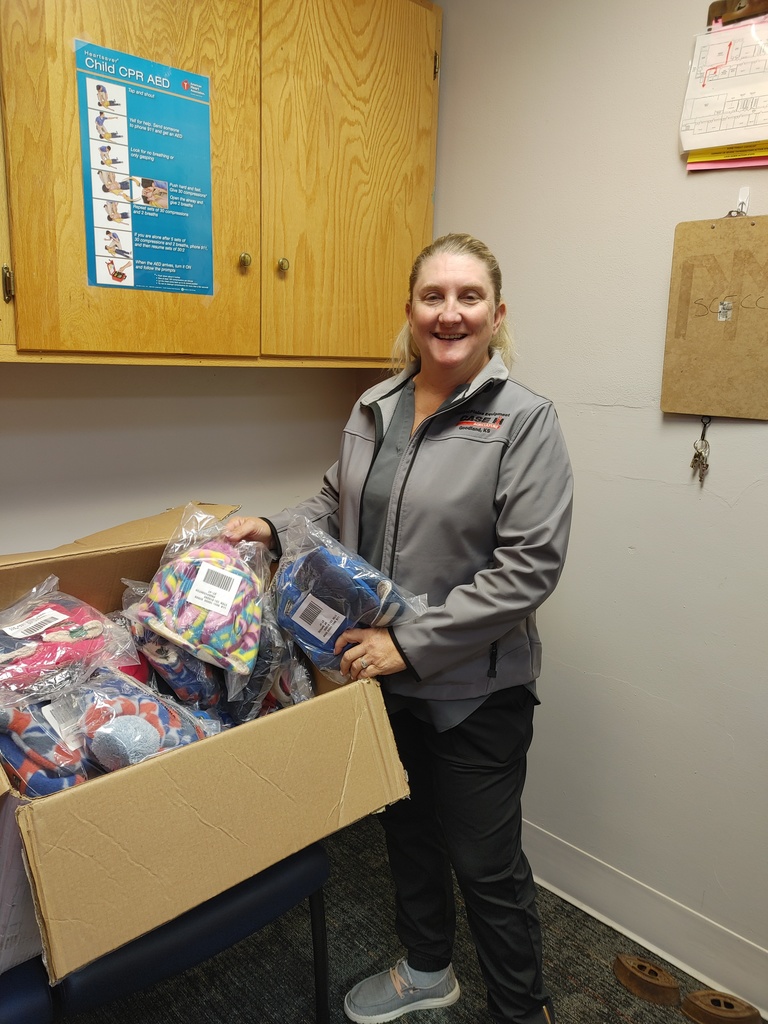 Reminder: No school at Sherman Co. Early Childhood Center on October 11th! We will be at a training!

Just a quick reminder! We do not have school on Monday, October 11th! Our staff will be going to a great training! See you on Tuesday!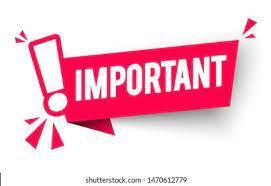 A quick look at the amazing Library that our community partner, Carnegie Arts, helped us get up and running! We love it! The space gets used daily! Rebel Mahieu is the amazing artist that blessed us with her talents!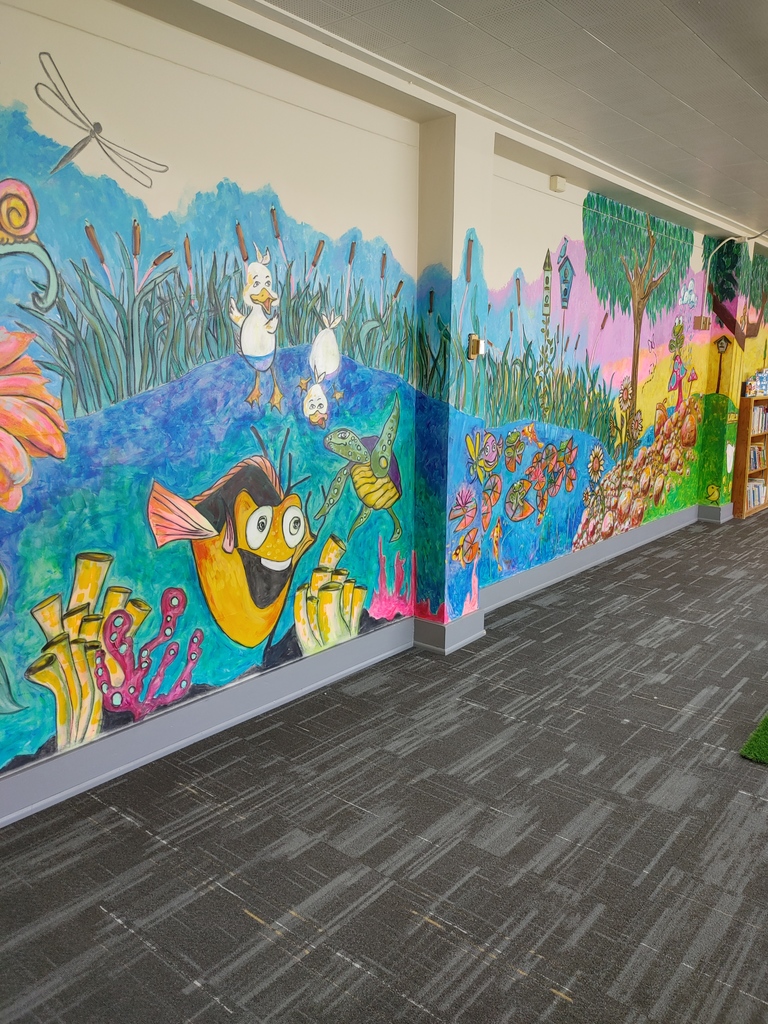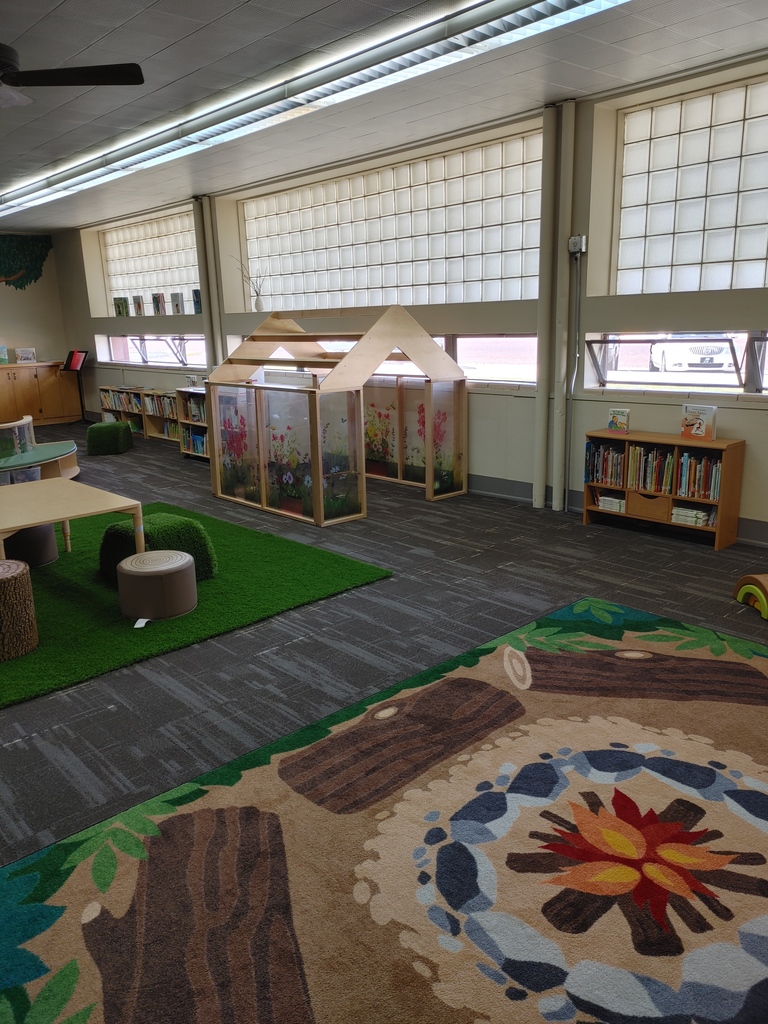 Join us for Family Nite of Fun! This Thursday from 5:30-6:30pm!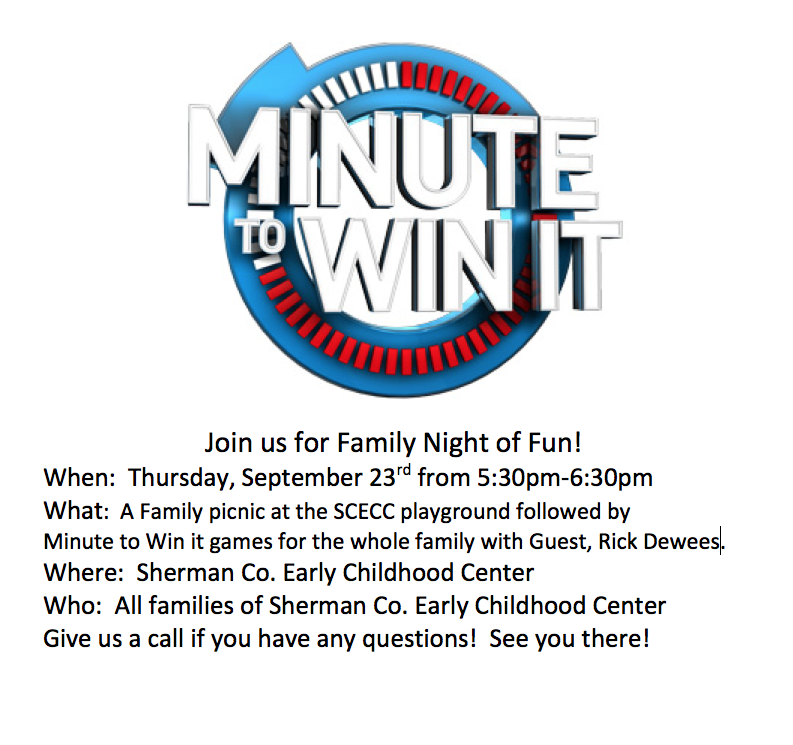 Good Afternoon SCECC family! Just a quick reminder that we have Preschool on Monday even though the district is not in session. Buses will not run that day. Have a GREAT weekend!

Good Evening SCECC family! Just a quick reminder that tomorrow is our dental screening day! Our program partner, Rawlins Co. Dental, will be here for our screening. We're so fortunate to have them come because it's so hard to get a dental appointment right now!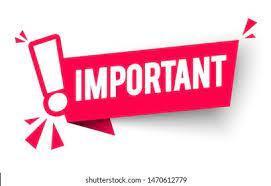 Hey families! One more thing! You will pick up from the same door that you drop off at. Blue/Yellow rooms we will meet you at the front NW door. Red/Purple/Green rooms we will meet you at the SW door. Thanks again!

Good Evening SCECC family! Just an update. The district is moving to Tier 1.5. Here's what this means to our building: We are separating drop off's. Blue and Yellow rooms will continue to come in the front (NW) door at 7:40am. Red, Purple and Green will go in the SW door (closer down to their rooms) at 7:50am. Plan to drop your preschooler off at the door. No additional people allowed in the building at this time. If you need to come in the building, please check in at the office. Teacher's will temp check, health check and hand sanitize students as they enter. Also, we will be masking in our school. We probably won't have to do this forever, just while case numbers are elevated in the community. Right now, we do not have any active cases in our preschool, but we want to keep it that way if we can. As always, if you have questions, please reach out by email or phone. Lisa Dewees, Site Director SCECC Cell:620.214.9195 Email:
ldewees@nkesc.org
#golittlecowboys!

Good Afternoon SCECC family! You might have gotten a reminder from the district that all buildings are moving to Tier 1.0. Here's the change that brings for our building: 1) DO NOT drop off before your time slot! Blue and Yellow drop off is at 7:40am. Red, Green, and Purple is at 7:50am. This gives us a little distance between classrooms. 2) When you come in the building, all adults and children will need to take a quick temp at the temp check station. Child temp check will also happen at the classroom. 3) Do not bring your child to school if you or your child are having Co-Vid like symptoms. It is our responsibility to keep your children as safe as we can. All we ask is that you help us with that process. We're all just doing the best we can in this time of weird bugs! If you have any questions, don't hesitate to reach out by phone call or email. I am happy to problem solve with you. Cell: 620.214.9195 Email:
ldewees@nkesc.org

Good Afternoon SCECC family! Just a quick update to let you know about some events that will be wrapping up the year here at Preschool! May 19th is our last day of full day school. We will be having Playday that day with outdoor games. Please send your student in quick dry type clothing. We're not going to get real wet, but maybe a little damp! May 20th is our graduation day! Your student will come to school with you during their allotted time slot for a cute graduation program. There will be a short reception and a photo op. After that you are free to take your preschooler home! Invitations are coming home! ***Please note that you will need to sign out student meds on May 20th!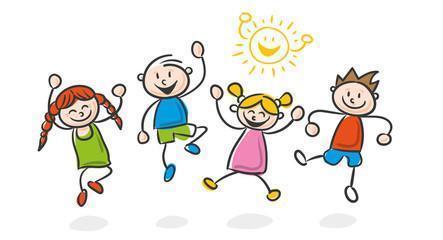 A quick reminder that tomorrow, April 19th, is the Screening at Sherman Co. Early Childhood Center! If you can't remember the time for your appointment, give us a call at 890-2552. There will not be preschool! See you there!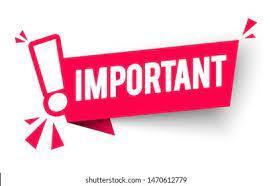 Don't for get that Sherman Co. Early Childhood Center will not be having preschool on April 19th! We will be having our Early Childhood Screening that day. All children ages 0-5 are welcome! Call to make an appointment for your child at 890-2552!